Chicago Bears: Soldier Field
As part of the substantial renovation of this 65,000 seat NFL stadium, environmental graphics were designed to enliven stadium concourses. Using archival Bears and Chicago imagery, designed and supervised both the fabrication and installation of environmental graphics throughout the stadium's public concourses, which integrated with sponsors' logos. Done while at Catt Lyon Design.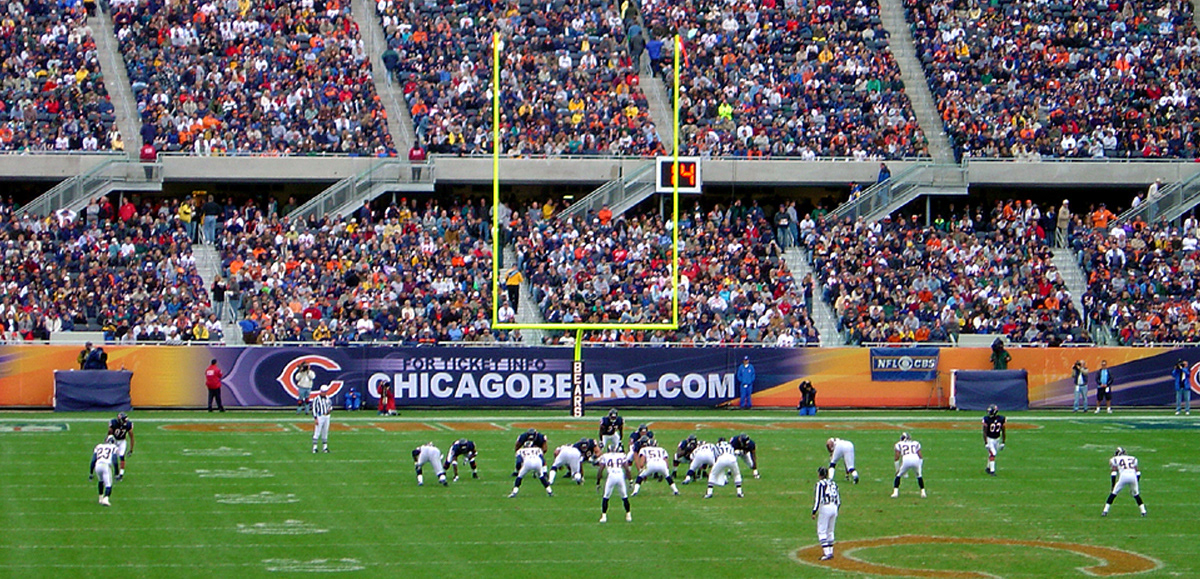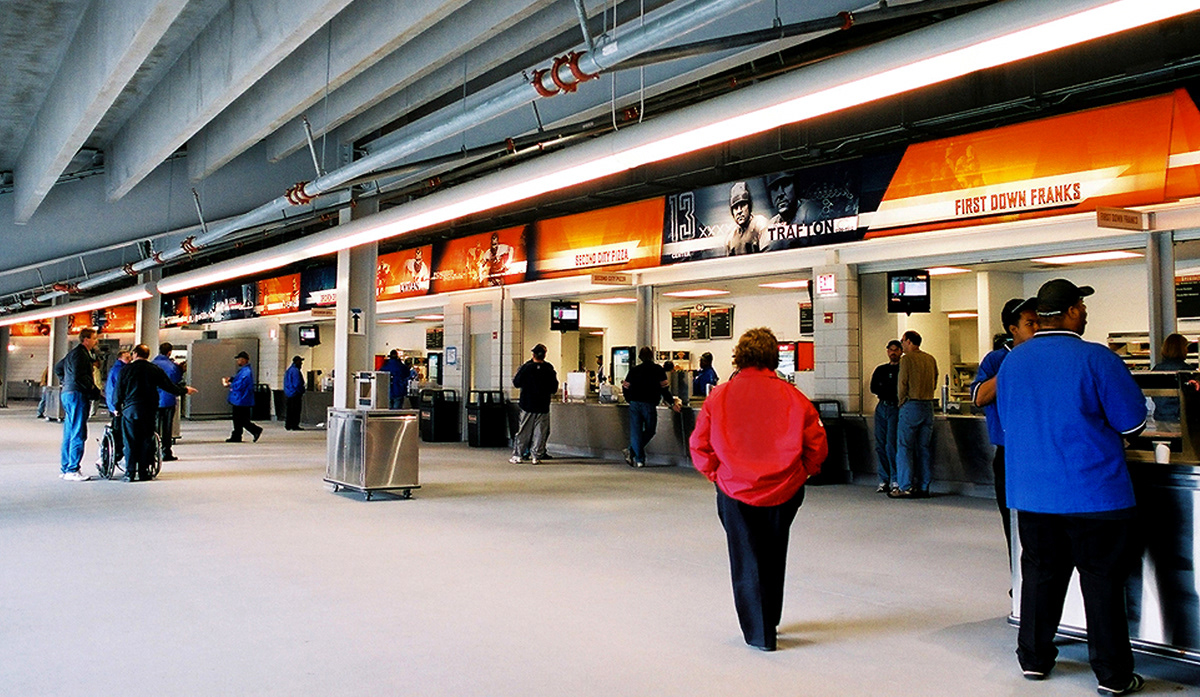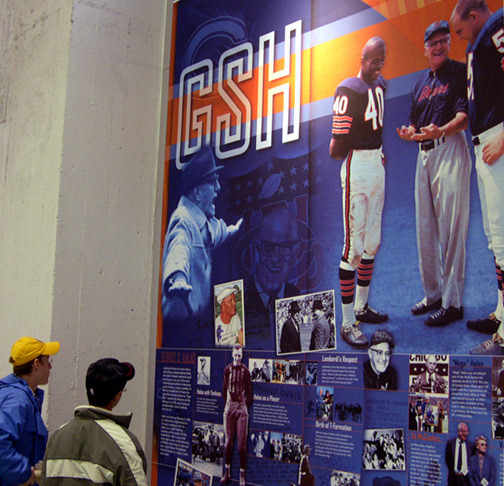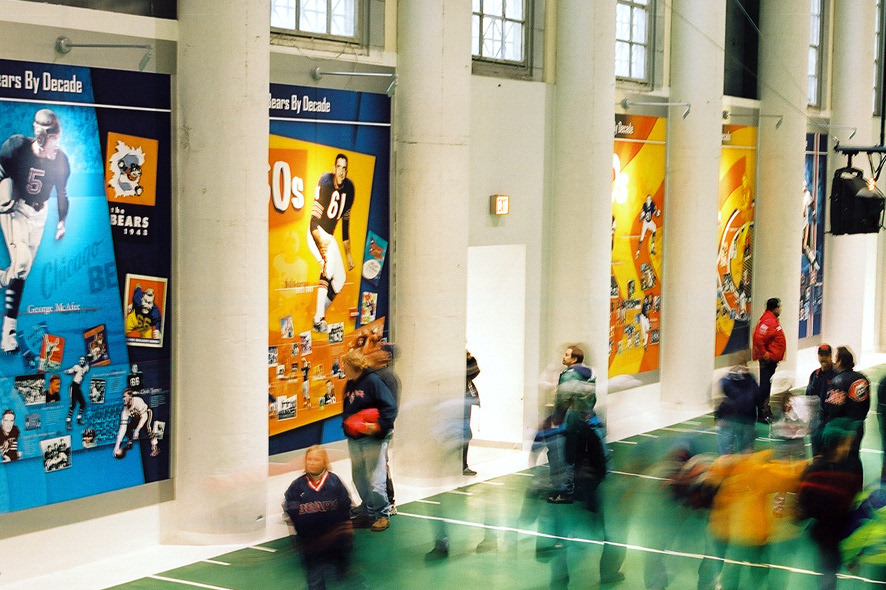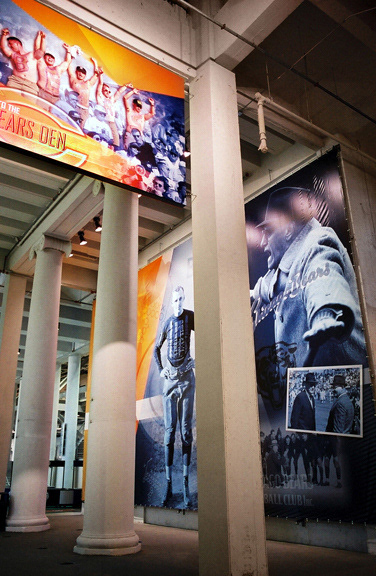 Graphics have been in the stadium for over 20 years, and in 2016 used in various social media posts.